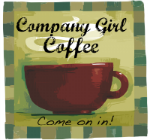 Good Morning girls, first I need to say sorry for severely slacking this week with my blog. This week has been horribly busy. So lets do a recap, shall we. LOL
Monday was not too bad, I stuck to my menu plan, the kids went about their home school time without complaint, and we played outside for quite awhile.
Tuesday, this is where my week falls into the chaos category. My oldest started cub scouts and they had told us that the meeting which starts at 6:30 was going to be a potluck and the popcorn kick off time. So I took a pan of baked ziti out of the freezer to get it ready. We dropped 2 kids off with the my friend and off we went nice warm ready to eat pan of baked ziti and all. We get there and everything is going well, my husband takes the baked ziti in while I watched the oldest playing with the rest of the scouts. WooHoo time to go in and start the meeting!! We go in and someone talks, someone else talks, and wait for it, Yup a third person talks. Then we make flags, meanwhile my nice warm baked ziti is I am sure cold now. After making the flags someone talked about the popcorn sale (during this time, my husband went and removed the baked ziti from the table)and then says okay boys go ahead and get your snacks. That's right 2 hours later. My poor child had not eaten dinner yet and I just wasted a whole pan of yummy baked ziti, I was not thrilled to say the least. We left there and went to McDonalds, picked the other 2 kids, and went home.I forgot to mention that during this way too long meeting and my lack of eating at a normal time a nice migraine had started within my poor head.
Wednesday, I woke up in a great mood, probably still a little drugged up from my migraine pills, but Yay my head did not hurt. Once again the kids got through school time without fighting and complaint. Today was going to be a great day, that's what I kept telling myself all day. For dinner we were invited through my husbands work to go to Pizza Hut, I will be writing up a post all about This particular Pizza Hut, they are awesome. At pizza hut we have our first instance where my 2 year old just wanted to Get Out Of There, he was uncomfortable and there was just too much going on. First he hid his head in my lap, then he got on top of my lap, he was tapping on the table and would not eat. It was then that I remembered that I had thrown a train in the bag. Thank Goodness!! He spent the rest of the time still on my lap running his train back and forth and we did not have to leave. After we got home and got the kiddos to bed, my migraine once again reared its ugly head. I took my meds again and went to bed.
Thursday, was a strange day. My 2 year old woke up with a fever, so he received some meds. He had a fever off and on all day, but by bedtime he was back to normal. My head hurt all day, which is just not right, I usually get a migraine, take 1 pill, and then BAM!! headache gone for at least a few weeks. So for my head to still be hurting was bothering me. We did manage to get through school time and I did put the roast on for dinner. During my time at home with the kids my husband was giving people he works with the opportunity to support the local cub scouts and order some popcorn and boy did he ever. My sons goal was to fill one sheet (30 spaces) so he could get a cool tank patch, well his goal was met plus 5 spaces on the second sheet. To say the least he is beside himself with excitement and can not wait until next weeks meeting. Dinner was REALLY tasty and everyone went to bed without a fight. I took my meds again to try to beat this dumb headache and even got 3 articles written up for AC.
So that brings us to today Friday, Today I am cleaning house. I have laundry to fold and actually put away and I need to wipe everything down. The kids will be doing their school here in a bit and so far my head does not hurt.
This weekend we have the 5th annual Stoller-A-Thon with my 2 year old's ECI program. I just hope that he can relax a bit and have some fun. We have a 1 mile walk around a lake, games, and fun. I will let you all know how it went.
Sorry this coffee time was so long and if you actually read all the way through this, I Thank You.
I hope everyone has a good weekend.