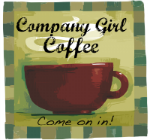 This week has been interesting. I have actually stuck to my menu plan so far, the kids have gotten their school work done every day (which is truly an amazing thing), I have a few more things to check off my to do list (a hundred things to add), but all in all this week has been somewhat peaceful.
This week we found out that my husband has been reassigned to a different unit here and that he now has a 2 year commitment to this new unit. So we are stuck here for 2 more years. I am trying to make the best of it and think of all the good things that staying here can lead us to. 1. The kids can be in cub scouts/daisy scouts without having to move in the middle. 2. We can see more of the El Paso area, such as museums and parks. 3. My 2 year old can finish with the ECI program that he is in.
Those are just a few of things that we now do because we will have time.
Today we are watching all the coverage of that morning just 8 short years ago. For me today just brings back those feelings that I felt that morning. For the kids, it is a chance to learn about the reasons why Daddy has been deployed 3 times and has spent so much away from them.
Next week we have therapy for my 2 year old and the goals of getting all school work done, going through a bunch of things to get ready for a garage sale, and to finally hang up items on the walls.